I thank God for you... Free Printable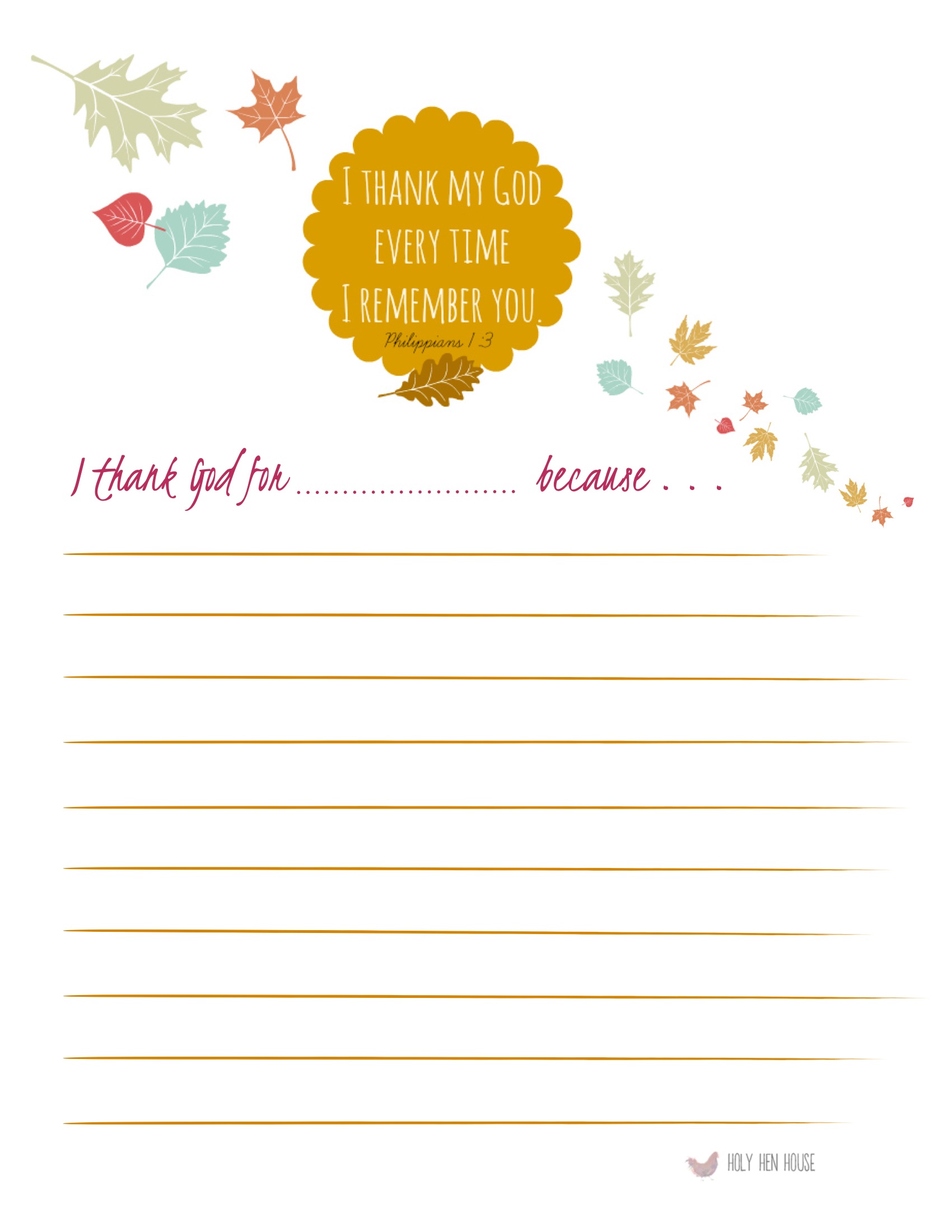 This Thanksgiving let's share our "thanks" with each other on a more personal level.
Include this free printable as part of your place setting. Print it on regular paper or on heavier card stock paper.
Click "here" to print as many copies as you have guests (don't forget yourself)!

AND if you run out of room and need extra lines click "here" to print off more.
Write the person's name on the dotted line who will sit at that seat. Once everyone sits down pass the paper around the table EACH writing what they appreciate about that person whose name is at the top. By the time the paper goes full circle everyone has a collection of thanksgiving from their loved ones.
Share stories that back up your appreciation. For example, below you see that I wrote that I'm thankful for Maria because of the happiness she has brought our family - I could go on to write specifically about last summer when we were around the campfire and she made up a game for the family and kids to do together that brought big laughs and will always be remembered.
Of course, not everyone may "feel" thankful for others in the family. This could be a channel for healing or forgiveness. Further, there might be someone new at the dinner that you don't know much about. Don't force them to take part and even if they just watch they can learn a lot about the family. You can keep this simply for your immediate family (spouse and kids) as well. Either way you do it...
this is a great opportunity to let others know they are loved by you and most importantly loved by our God!