A Lesson in Grace // A Mother's Prayer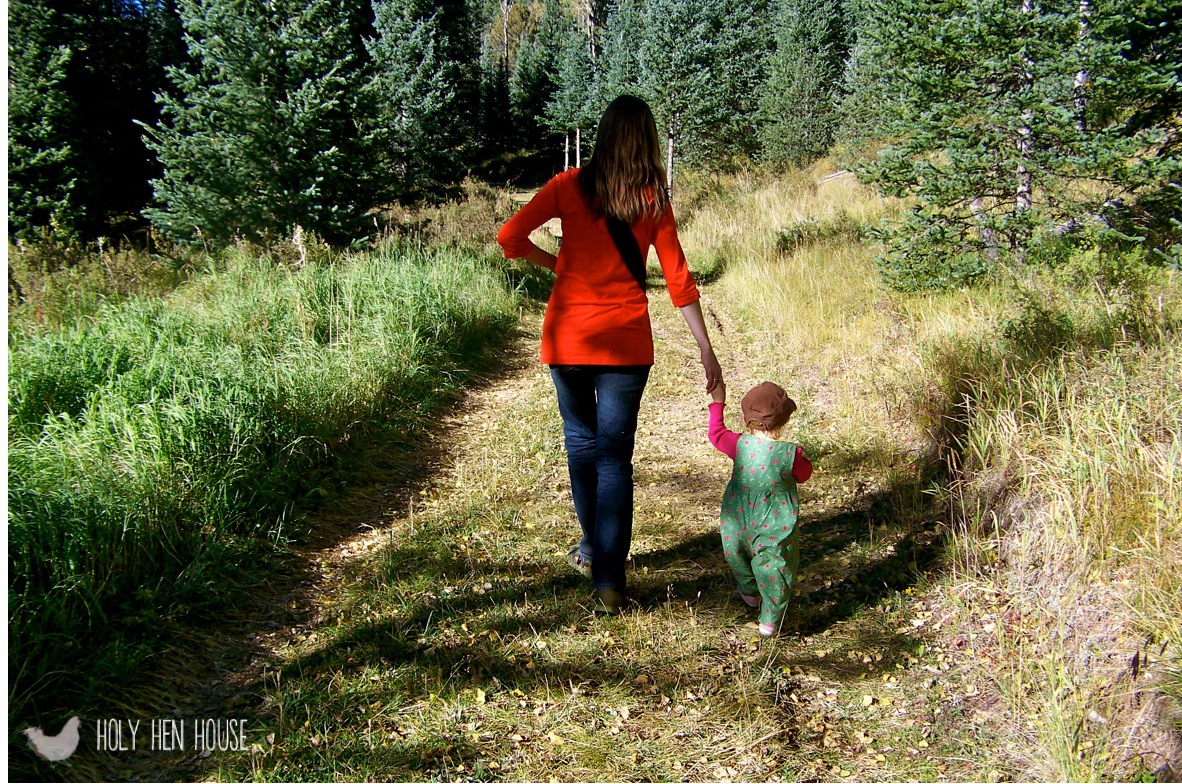 Verse Three of "A Mother's Prayer" by Kristyn Getty

You'll travel where my arms won't reach As the road will rise to lead your feet On a journey of your own...
While growing up my mom encouraged me without defining me. When I drove from our country driveway to college in a different state... I didn't look back. She let me, the baby of the family, go. When I walked down the aisle to marry my best friend at nineteen... I didn't look back. My mom let me, with good warning and understanding, go. When my husband told her that we would be moving across the world to China... we didn't look back. My mom let us, naive and hopeful, go. When we packed the van with two of her grandchildren across the country... we didn't look back. My mom let us with loving tears, on our journey, go.
It is hard for me to imagine my children far away from me but I know that when the times comes for them to leave, I too have to let them go. Right now I am in that season of life where my children depend on me for just about everything. I wipe noses and bottoms. I pick up toys and soggy food. But wait... I am also in that season of life where I get to live through childhood all over again! I get to build tents and rock collections! I get to pretend pirates and dance freely! As I scanned through four years of pictures to choose for this post, I wondered, "When did my precious baby become a spirited young girl?" It helps to remember... "The days are long, but the years are short."
Each day is a day of grace with my children. Do I know how many years are left? How many days? The legacy countdown app is a visual reminder to make the most of my days with them. There will be a time when the moments of today will be a longing memory in my heart.
May my mistakes not hinder you But His grace remain and guide you through; This is my prayer for you.
When the kids are asleep and the silence that I have been longing for is convicting me, I pray for grace. I pray because the fear that my children will be hurt by my sin is a real one. I have seen my quick temper, annoyed glances, and high expectations crush the sensitive spirits of my children. Mother's Day can be a time of celebration but it can also be a time of regret for some moms.
"I am so sorry. SO sorry..." God comes and tucks me in his arms. He knows too well the pain of parenting and leading a disobedient child. Even if I am a woman, wife, mother... I am still his child and need his help!
He tends his flock like a shepherd: He gathers the lambs in his arms and carries them close to his heart; he gently leads those that have young. Isaiah 40:11
He gently leads those that have young... he doesn't pull my arm and say, "THIS way child!" No, he carries me and leads me to love.
Forgiveness is powerful. I ask my children for forgiveness. I kneel to their level, look them in the eye, and say "Mommy was wrong. Mommy did this and it hurt your heart. Will you forgive me? Let's pray together for Jesus' help. I love you." I want my kids to know that their mommy struggles with sin too and leans on Jesus for strength. You see, God's grace for me is my inspiration to be gracious with my children. I forgive them too.
It is my hope that when they do something wrong they trust God when he says that nothing can separate them from his love (Romans 8:38-39). Guilt is a tool that Satan uses to lead us into thinking that Jesus doesn't love us enough and that our sins are too big for him. Lie! He is our safe place and guide. He turns our heart back to him and leads us to peace. May we never doubt him!
Take His hand and go where He calls you to And whatever comes, seek Him With all your heart This will be my prayer for you
God's plans for our lives are filled with challenges and joy! It is important that I do not rescue my children out of every difficult situation! God may be teaching them an important lesson to strengthen their faith.
Therefore, since we have been justified through faith, we have peace with God through our Lord Jesus Christ,  through whom we have gained access by faith into this grace in which we now stand. And we boast in the hope of the glory of God.  Not only so, but we also glory in our sufferings, because we know that suffering produces perseverance;  perseverance, character; and character, hope.  And hope does not put us to shame, because God's love has been poured out into our hearts through the Holy Spirit, who has been given to us. (Romans 5:1-5)
Training my children to discern God's will is crucial for when they will make choices on their own. This world will work hard to cause them to doubt God and their faith. I pray that my children are dangerous to Satan! I pray that Christ's grace flows through them freely to all, including their enemies. Amen!
Father hear my ceaseless prayer Oh keep her in your care